CANHAVE supports the education of AIDS-affected orphans in Uganda, focusing on primary school and responding to the needs of each child.
CANHAVE Canada has responded to the acute need of Ugandan orphans who have lost both parents to HIV/AIDS. After the carnage of the Amin regime and other political troubles, Uganda was hard hit by the HIV/AIDS virus and remains a country of 2.5 million orphans, almost 50% of whom are AIDS orphans.
Education is recognized as the most effective tool for social development. With 48% of the population in Uganda under 15 years of age, providing quality education is a challenge. Most of our children attend private schools as the local primary schools are underfunded and often lack regular well-qualified teachers and resources.
We all know the bravery and conviction of Malala.  "One child, one teacher, one book, one pen can change the world."
Malala Yousafzai, Nobel Peace Prize, 2014
We have evidence that our CANHAVE children have changed their worlds and that of the people around them. Go to the Children's Program to meet some of our CANHAVE students.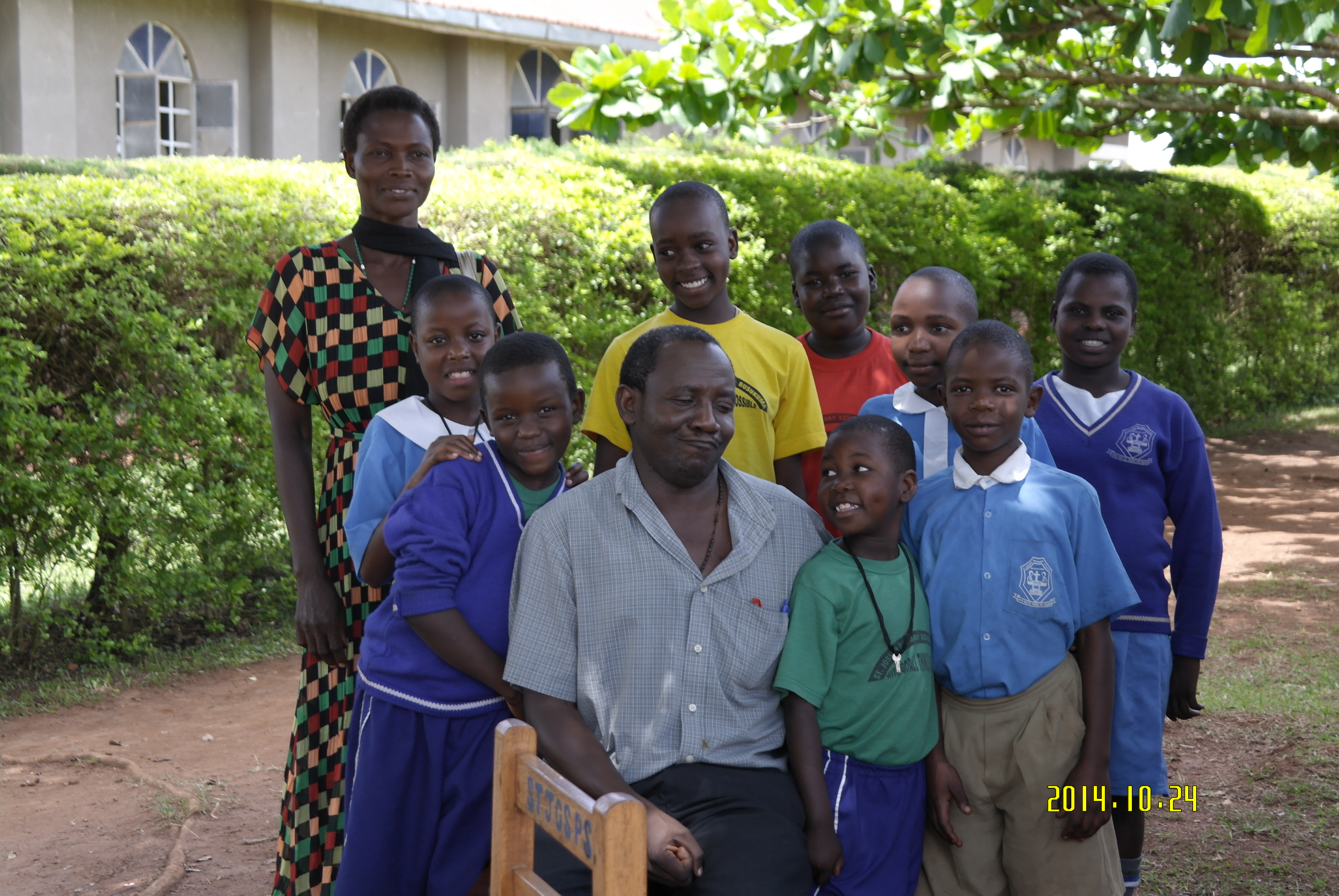 CANHAVE children at St. Joseph's Primary School in late 2014 with Joseph Mawanda, Coordinator of the Children's Program and Jane Francis, volunteer focal person.