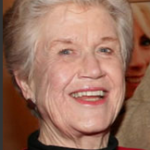 Gwynneth Evans
Chair/President
Gwynneth Evans' life was changed when Bishop Tucker College in Mukono, Uganda, accepted her as a volunteer English teacher for two years from 1967-1969. She became involved in the lives of students from every district of Uganda and from Rwanda, Burundi and the Sudan.
Uganda was both euphoric as a newly independent nation and on the cusp of very difficult times. General Amin seized power during the absence of President Obote; during the 70s many Ugandans lost their lives; the Asians were thrown out of the country and unbeknownst to anyone a new epidemic became embedded in society. HIV/AIDS was finally identified and named by the World Health Organization in 1981 but the virus had already taken many lives and spread.
The two years in Uganda cemented my interests and concern for education for all and for international development. Coming back to Canada, it was not difficult to be an activist, volunteer and donor; the causes were many and Canadians generally were outward looking and cognizant of the opportunity to be help those who needed assistance and support because of circumstances beyond their control.
As a Canadian who has enjoyed many opportunities in life, it gives me pleasure to share my time, energy and treasure with and on behalf of those who have not had such good fortune. Uganda will always remain special for me. And when I travel to Uganda, I am privileged to meet those whom I taught in the late 60s, as well as our present children and volunteers.
Join me in the good cause of helping children build their future, term by term and year by year.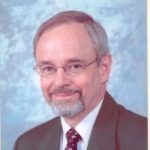 Terence McBurney
Treasurer
Terry McBurney is a senior health services executive with over 35 years of experience in planning and executive management of acute care, cancer care, long-term care and community services in three Canadian provinces, and in consulting in the health and social services fields in Canada, Brazil and the Middle East. He has been involved in major organizational change projects including new facility start-ups, organization expansions and restructuring, and organization downsizing. This has included extensive involvement with unionized work forces and negotiation of contracts at the local and provincial levels.
Terry has worked in and with large medium and small organizations; he believes firmly that the strength of an organization is not determined by its size but by the knowledge and commitment of its staff members at all levels to the mission and values of the organization.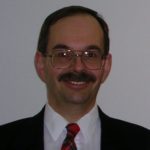 Rev. James Hurd (pastor)
Vice Chair/Vice President
Since 2001, James T. Hurd has served as the pastor of Parkwood Presbyterian Church, Ottawa. Part of his ministry among the congregation has been to embrace and support the mission of CanHave. CanHave had its origins among the ministry of Parkwood Church, and many members, adherents, and friends of the congregation have contributed time, talent, and treasure to CanHave throughout the years. James has assisted the board of directors in various roles, and the organization in a number of different ways. His aim is to help all who are connected with CanHave to focus on the orphaned children in Uganda and to assist them to gain the education and life skills necessary for their present and future well-being. He is convinced that as we do so, all of us in turn will be enriched through the experiences and successes of the children.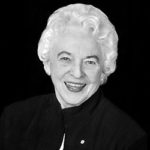 Dr. Grete Hale
Honorary Life Member of CANHAVE  and the Board of Directors
Grete Hale is Chairman Emeritus of one of Ottawa's oldest businesses – Morrison Lamothe Inc., formerly a baking and catering company, now a private label national frozen food company started by her father in 1933. She graduated in Journalism from Carleton University in 1954 and has held directorships with numerous organizations such as Consumer Gas and North American Life. She has also served on a number of federal advisory groups. Recognized as one of Ottawa's leading and most committed citizens, Grete is an active humanitarian. Her work in the community and in the board room has garnered her numerous awards and honours, including the Order of Canada, Senator in the Order of St. Lazarus of Jerusalem, Woman of Distinction-Mayor of Ottawa's Award for Community Service, YM-YWCA Lifetime Achievement Award, the Ottawa-Carleton Philanthropy Award, Outstanding Volunteer of the Year, Canadian Women Entrepreneur of the Year Award-Lifetime Achievement Category, Ottawa Community Builder of the Year Award, and honourary doctorates from the University of Ottawa and Carleton University.


Caroline Nakayenga
Honorary Life Member of CANHAVE and the Board of Directors and Member of the Board of Trustees Uganda
Caroline is a nurse working with Hospice Care Ottawa, Maycourt location. Also, as a footcare nurse, Caroline reaches seniors and persons with developmental disabilities in the Ottawa community.  In 1994, Caroline visited Uganda and met a dying woman who had five children who would be left homeless and uncared for on her death. Caroline promised to help, returning to Canada to ask for help with the Aids orphans. This was the beginning of CANHAVE, a small Ottawa-based NGO. Caroline has worked unceasingly to help bring education to the neediest, one child at a time.  Caroline assists newcomers to find their places, to settle in their new country. She is a welcome face in the shelters. She has volunteered with the Police, helping abused women. Her community work also includes bringing many people to their medical appointments. Caroline is a member of a telephone chain, keeping seniors healthy.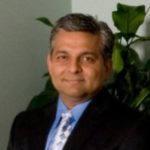 Rajiv Muradia
Director
Rajiv is a seasoned high-­tech entrepreneur with close to 30 years of experience in strong management, technical, team building and leadership skills which were gained from a successful career at Nortel Networks as well as various high-­tech startup companies in Ottawa, Canada. In 2007, he sold his first startup "Healthanywhere.com" which was delivering Tele-­Psychiatry services to patients in the remote communities using satellite network technologies. Rajiv is one of the founding members of the TiE-­Ottawa chapter (http://ottawa.tie.org/). He has been involved with Futurepreneur Canada (http://www.futurpreneur.ca/) in mentoring young entrepreneurs. Rajiv was also a mentor and on the board of TRPO (http://trpo.aum.ca/) organization with focus on resettling the displaced Tibetans into Ottawa Community. He has made Ottawa his home for the past 40 years. Besides his interest in traveling the world, any spare time he has is spent with his lovely wife and his only daughter.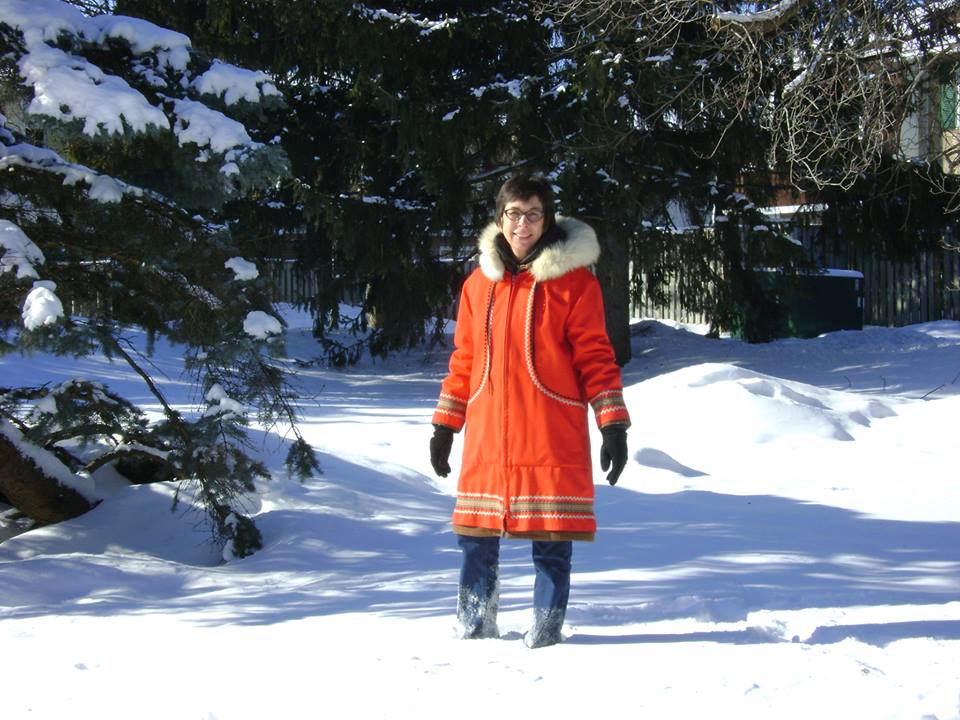 Cynthia Hubbertz
Secretary
Graduate of the University of Guelph (Hon. B.A. History, M.A. Philosophy) and the University of Western Ontario (M.L.I.S), Cynthia retired in 2010 from the Library of Parliament after 20 years in reference, collection development and more recently senior management. Previously she worked in academic and public libraries; and the Globe and Mail's Infoglobe division. An Associate of the Royal Conservatory of Music of Toronto, she taught piano in Kemptville, Ontario for several years. Cynthia currently teaches at Algonquin College in the Library and Information Technician, program, and enjoys the contact with young people, and the chance to give back to the library profession in this way. Teaching has been a continuous thread throughout her career. A board member since 2014, Cynthia was drawn to CANHAVE as an organization whose mission is to lift some of the world's most vulnerable children through direct support for education.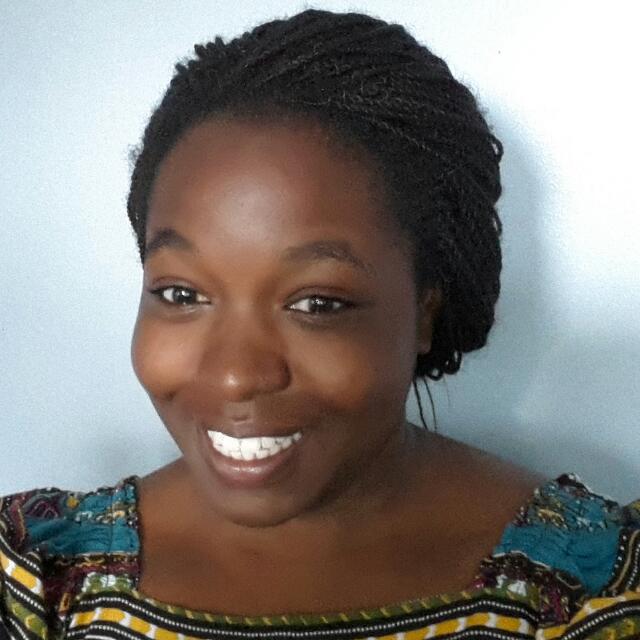 Lisa Nganwa
Director
Lisa Nganwa recently graduated with Psychology honors and minors in Criminology and Gender Equity. Having lived in both Uganda and Canada, she is able to see both sides of the coin and this is useful in decision making for CANHAVE.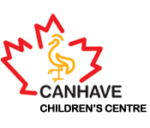 Margaret Dempsey
Director
Teacher; school principal
Ugandan Board
---
Board Of Trustees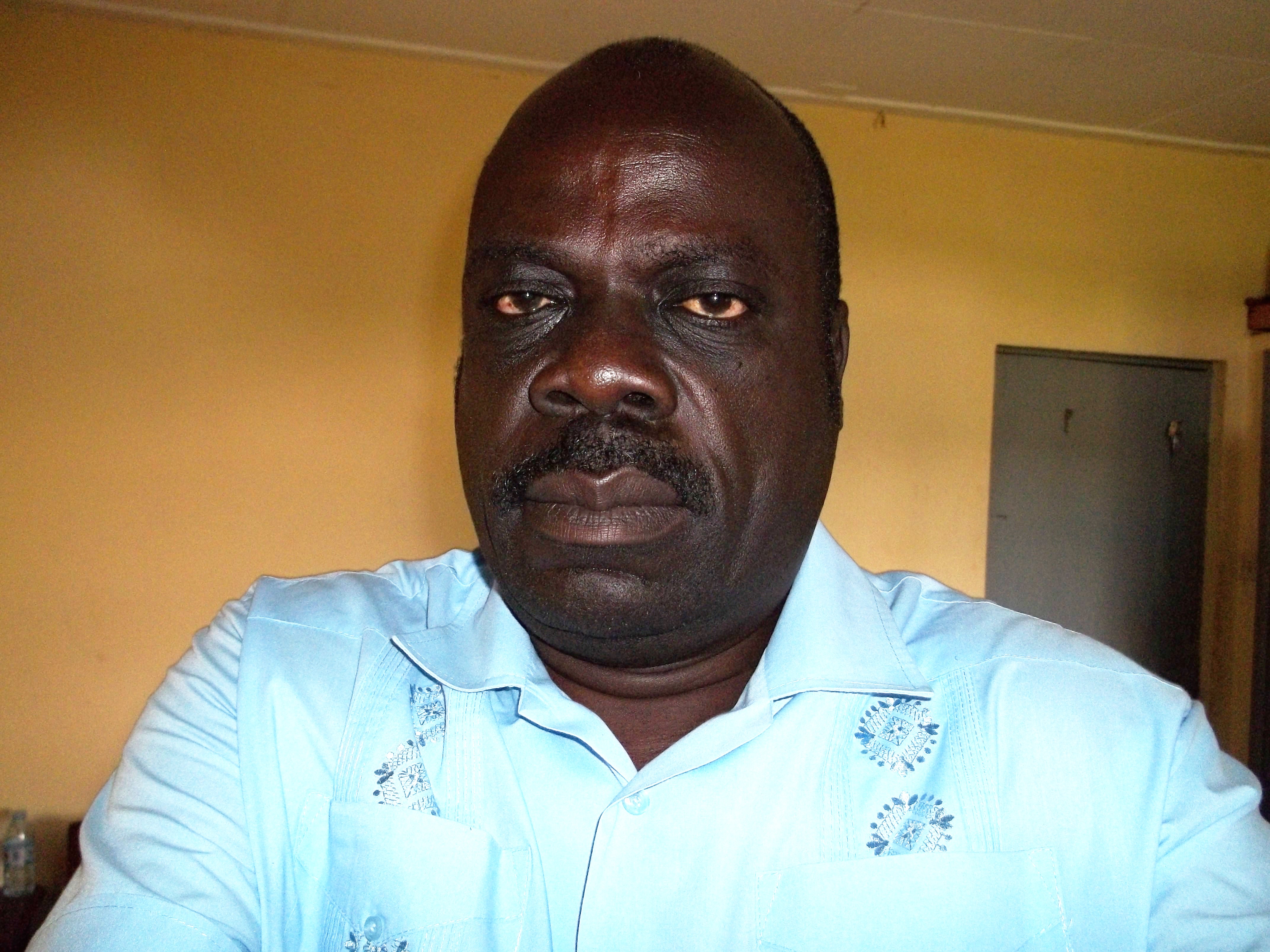 Dr. Paito Obote
Chair
Mr. Paito Obote is the Chair of the CANHAVE Board of Trustees, Uganda. Paito came to us through WATERCAN; he was recommended for the contract to build the well at the Vocational School site in Kisubi. Following the well, Paito designed a water filtration system for the school. He then acted as supervisor of the building of The Elizabeth Residence He was able to get the job done in time with completely fair terms.
Paito is known for his total honesty and transparency in all his dealings. He is efficient and accountable in his direction of CANHAVE Uganda and his advice and assistance with the development of the Vocational School.
As Chair of Board, Paito oversees all accounts, site issues and projects for both the Children's Program and the Vocational School.Program.
Originally from northern Uganda, Paito is a member of the Acholi tribe. He became an engineer at St. Joseph College Labiyi. He is currently living in Entebbe with frequent journeys to his home in the north. He travels also to assess water projects in other parts of East Africa and the Horn. Paito is recognized in all his associations as an extremely grounded human being with a fine mind. He is a strategic thinker with strong values.
CANHAVE is very privileged to have Paito Obote as the head of the Board of Trustees in Uganda.  Paito is highly respected both locally and internationally, because he has gained respect professionally and personally in his other responsibilities as water engineer, consultant and pragmatist. His skills are invaluable and his dedication to CANHAVE exceptional..
"Paito is a visionary and a doer.  He is driving the CANHAVE programs to real success."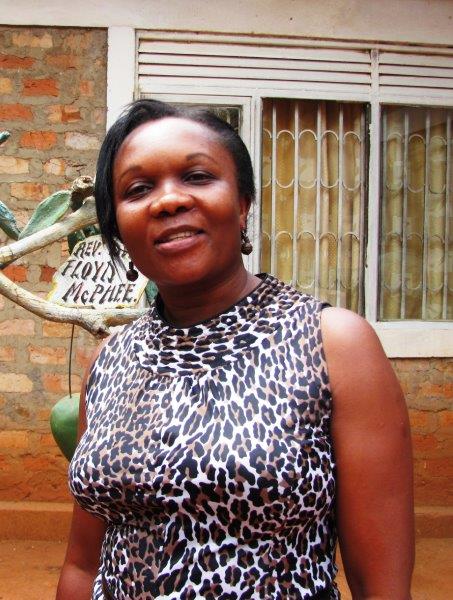 Ms. Christine Nalugwa
Member
Mrs. Christine Nalugwa is the Treasurer of CANHAVE Uganda and sits on the board of trustees with Mr. Patio Obote, Mrs. Elizabeth Kaziro and Ms. Caroline Nakayenga. She is a social worker by profession and is the mother of five children.
Christine came to know CANHAVE in Uganda by first accompanying her daughter to Canada to begin studies at the University of Ottawa. Christine got in touch with her old friend Caroline Nakayenga and the rest as we say is history.
When Christine returned to Uganda, she agreed to offer her experience, talent and time to CANHAVE because she knows the importance of the cause. Orphans are left to fend for themselves and have no one to care for them CANHAVE offers educational support and personal care given by Ugandan volunteers.
Christine owns a large firm and has a busy schedule. However, she has been treasurer since 2012 and in her spare time she visits the Vocational School and counsels the students.
"I have personally benefitted from supporting CANHAVE in an intrinsic kind of way. It gives me joy to see the lives of young men and women transformed in the space of two years, as they are able to acquire lifelong skills that will help them earn an honest living.
CANHAVE is very grateful to Christine for her contributions to CANHAVE. She encourages other volunteers to take up the mantle and lend a hand where possible to bring change to the life of another person. "The single-minded approach of volunteers in Canada and Uganda to help transform lives of young people is what makes CANHAVE work", says Christine, as she expresses her gratitude of being involved.


Caroline Nakayenga
Member
Caroline's profile listed above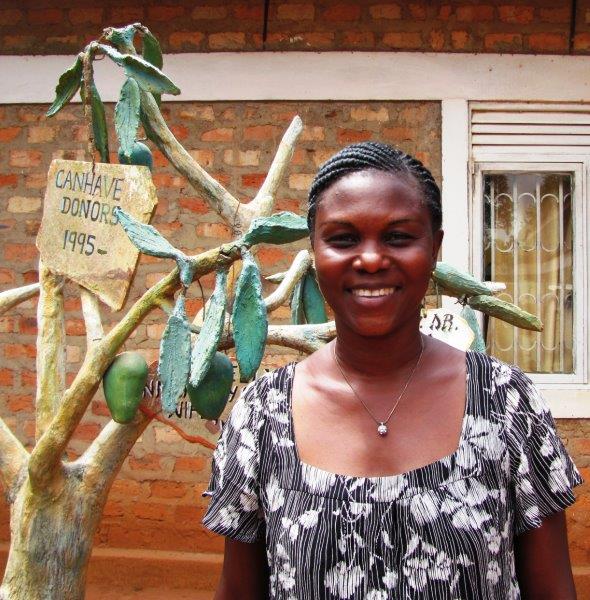 Mrs. Elizabeth Kaziro
Secretary/Treasurer
Mrs. Elizabeth Kaziro is the Secretary of the Board of Trustees in Uganda. She has held this voluntary position for many years, as it is complementary to her full time position as Secretary to the Japanese Ambassador to Uganda. In her role as CANHAVE Secretary, Elizabeth performs invaluable services for both the Children's Program and the Vocational School. In an environment of mobile phones and phone cards, Elizabeth is the hub of electronic communications. She saves her colleagues thousands of Ugandan shillings by conveying messages with speed and efficiency.
Elizabeth was one of the first trustees appointed in 2008 to form the Board of Trustees, our partner in Uganda. She is a very serious, people person who is dedicated to her responsibilities. Elizabeth has been one of the trustees sitting under a tree, mapping the path for a growing and maturing CANHAVE. She has also had the opportunity to visit Canda and to meet many of the Canadian board members.
CANHAVE Uganda is fortunate to have Elizabeth as a resource person. Her communications skills continue to benefit the CANHAVE program.  She is the filter of information from Uganda to Canada and vice versa.   She dedicates a lot of time to CANHAVE business, in spite of her full time work and family responsibilities.
 "Elizabeth is the gatekeeper of the CANHAVE communications channel."
---
Board of the Directors of the CANHAVE Vocational School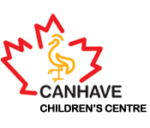 Mr. Cosma Kabazzi
Chair


Mrs. Kevine Kalanzi
(Counsellor/Sec. for Education, Katabi Sub-County) Member


Mrs. Diana Sentomero Bbale
(Dir. of Studies, Sr. Apollo Kaggwa PS, Mengo) Member


Mr. Vincent Seggujja
(Headmaster, St. Aloysius, Kyengera) Member


Sr. Peter Namasinga
(Treasurer General, Good Samaritan Sisters) Member


Ms. Margaret Nantumbwe
(Teacher, business woman) Member