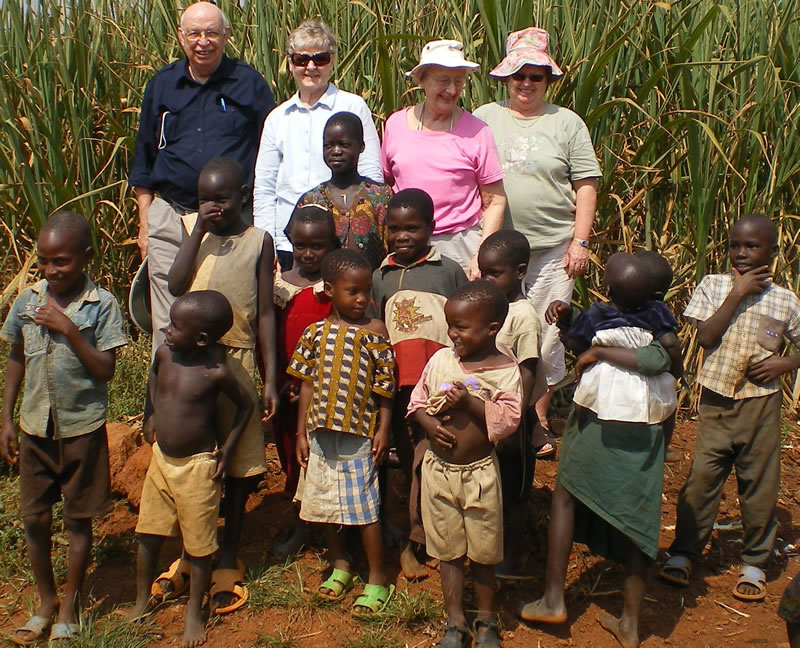 Join a group of volunteers in planning and managing the Annual fundraising Dinner; in promoting CANHAVE and selling raffle tickets at fairs and markets; in giving time and talent to communications and administration. Please join CANHAVE and share the hope and joy of making a difference to 100 AIDS-affected Ugandan orphans.
Become a Volunteer
Please go to the  Contact Us page for alternative ways to reach us.
Become a Member
CANHAVE is a membership-based charity. The fee each year is $25.00 per person, $50.00 per family. In return you may vote at the Annual General Meeting and will receive a hardcopy of The Clarion and news of CANHAVE events.
Our membership form is available as a PDF document. Please send your completed membership form to:
CANHAVE CHILDREN'S CENTRE
P.O. Box 21045
Ottawa ON
CANADA K1S 5N1


Please click on the image to download.
You can always complete an on-line membership form, if you prefer.
Donate Now
CANHAVE has two major programmes:
The Children's Programme and the Trade School . Each year the two Boards approve a list of priorities for which funds are needed.
In 2016/2017, the priority of The children's Programme is to increase the number of primary school orphans supported by CANHAVE.
In 2016/2017 our priorities are to:
(a). Increase the number of children attending primary school
(b). Provide learning materials for the courses
(c). Complete and furnish the permanent girls' dormitory
(d). Contribute to the funding of further education of successful CANHAVE graduates, where possible
Click DONATE button below to use the "CanadaHelps" option and you will automatically receive an Income Tax Receipt.
Click to donate
Please feel free to contact us for any further information.